Final, Colombo, September 17, 2023, 03:00 PM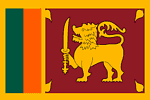 Sri Lanka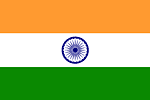 India
India beat Sri Lanka by 10 wickets
Best Batsmen
R
B
4S
6S
SR
Man of the Match
Mohammed Siraj
Right then, that draws the curtains over this year's Asia Cup. Rohit Sharma collects the trophy and joins his teammates on the podium. All smiles in the India camp as they pose for pictures with the Asia Cup trophy. India will now return home to face Australia in a three-match ODI series starting on September 22, whereas Sri Lanka's next assignment will be the ODI World Cup, preceded by the first of their two warm-up fixtures on September 29 against Bangladesh. The action for the day does not stop here, as the series decider between Australia and South Africa is currently underway in Johannesburg. You can switch tabs and join us for all the action there. Cheers!
Rohit Sharma, the skipper of India, says that it was a great performance in the finals and shows the mental character of everyone in this team. Credits the bowlers for bowling well and batters for finishing off brilliantly. He says that the seamers are working really hard and they deserve this reward for being clear in their mind and says that they will cherish this match for a long time. He says that he didn't expect such swing and credits Mohammed Siraj for being able to move the ball on the seam and it was pleasing for everyone to see. Credits Jasprit Bumrah for coming out and bowling well after a long injury. He says that it is pleasing to move forward with such confidence and looks forward to the Australia series followed by the World Cup.
Sri Lanka's captain Dasun Shanaka starts off by crediting Mohammed Siraj. He says that the pitch was good for batting but the overcast conditions didn't help them. He adds that they need to improve on their technique. He mentions that there are a lot of positives and credits Sadeera Samarawickrama for batting well along with Charith Asalanka who handled the pressure well. Appreciates Matheesha Pathirana, Dunith Wellalage and the other bowlers for getting a good amount of wickets. He adds that there were a lot of injuries and he expects them to be fit and fine again and expects the players to continue to play well. He thanks the supporters for their great support and apologises to the fans for disappointing them. Ends by congratulating the Indian team for the win.
Kuldeep Yadav is the Player of the Series, taking 9 wickets in the competition. He says that he has been working on his rhythm for the last one and a half years. Mentions that he has tried to be more aggressive through the crease. Feels that in T20s, the length holds more importance. Reckons that it is about lengths rather than thinking about wickets. Thanks Rohit Sharma for his encouragement during his time at NCA. Credits the pacers for the way they bowled, which made his job easier.
Mohammed Siraj is the Player of the Match for his stunning bowling performance. His figures of 6 for 21 from his seven overs paved the way for a comfortable India win. He says that he was bowling well for a few matches and today the batters edged the ball. He adds that there was swing, so he was bowling a little fuller. Adds that the pitch was a bit damp and favoured the pacers. He credits Jasprit Bumrah and Hardik Pandya for bowling brilliantly and supporting him well. He says that he ran behind the ball to the boundary to save runs for his team. Ends by dedicating this cash prize to the groundsmen for maintaining the ground well and says that without them the tournament wouldn't have happened.
Time for the presentation ceremony...
Shardul Thakur is up for a chat too. He says that it got over within a blink of an eye. Credits Jasprit Bumrah for taking a wicket in the first over and Mohammed Siraj for bowling a fiery spell. Adds that it was a clinical performance for the bowlers and appreciates the openers for cleaning up the game. He adds that there were a few discussions about the middle order and credits KL Rahul for his amazing innings against Pakistan. He feels that they are a settled side and everyone knows their roles. He ends by saying that he is happy to contribute to the teams' success in any way
Hardik Pandya is up next. He says that as a group, they talked about finishing games and managing situations. Feels that it was a good toss to lose and credits Mohammed Siraj for bowling well and creating chances. He mentions that he was looking for some swing too that's why he was bowling a little full.
KL Rahul says that he was a bit worried but everything worked out pretty well and got some runs along with getting back in form with the gloves. He says that he is happy to win and hopes this continues for the coming months. He adds that it was a different wicket here and he is happy to be challenged on this wicket and says that they are expecting these types of wickets in the World Cup. Credits Mohammed Siraj and the bowlers and says that it was phenomenal to see how they bowled and put pressure on the batters. He ended by saying they were expecting something competitive but are happy with this win.
Ishan Kishan is up for a chat. He starts by crediting the bowlers for bowling brilliantly and appreciates the fielders too. He says that it is not easy to bat in the 2nd innings but they were prepared for all the challenges and managed the situation well. He says that he loves to open and he was ready to take this opportunity well owing to the low score and thanks Rohit Sharma for this opportunity. He mentions that everyone is clear about their role in the World Cup and is currently preparing for the series against Australia
Time for some interviews...
Earlier in the game, it was the captain of Sri Lanka, Dasun Shanaka, who won the flip of the coin and opted to bat first. To be honest, the toss was the only bit of action that went Sri Lanka's way in the final. The Indian pacers, especially Mohammed Siraj, proved too good for them under overcast conditions. Having said that, the batters have only themselves to blame, as they lacked the smarts to see off the new ball. They simply surrendered themselves against India's pace attack as they kept playing away from the body and were not prepared to leave deliveries outside off stump. All it took was 15.2 overs for Sri Lanka to get rolled over for 50, the lowest total in men's ODI history in a tournament final. For India, Mohammed Siraj put on an absolute clinic of seam bowling with figures of 6 for 21 from his 7 overs, including a maiden. Jasprit Bumrah was a bit off-colour and had a solitary wicket to his name, while Hardik Pandya was instrumental in wrapping up the Lankan tail with three wickets.
As far as Sri Lanka are concerned, they have faltered at the final hurdle with a disappointing performance. It has been a final, the players and their fans would want to forget as quickly as possible. That said, they should be proud of themselves for the fight shown, despite missing key players due to injuries. It all went wrong for them in the first four overs and they could never really recover from that shaky start. 51 was never going to trouble a side like India but Sri Lanka would have hoped to delay the inevitable with a couple of wickets but it wasn't to be.
INDIA WIN THE 2023 ASIA CUP! A 5-year wait for a Men's Asia Cup title comes to an end for this cricket-crazy nation! It's a walk in the park, quite literally, for Rohit Sharma and Co. as they cruise past Sri Lanka to lift the Asia Cup for the eighth time in history. The Men in Blue have lived up to the favourites tag and have emerged as the deserving winners of this continental event. Coming to the chase, Ishan Kishan was sent in place of Rohit Sharma to open alongside Shubman Gill and the southpaw certainly repaid the faith shown by his skipper. In their pursuit of a meagre total of 51, both young guns were positive from the start and played proper cricketing shots. India steamrolled home with 263 balls to spare, their biggest victory in terms of balls remaining.
Charith Asalanka 1/0(0.1)
6.1
1
India wins the Asia Cup 2023! Charith Asalanka tossed this one up and on middle. Ishan Kishan drives it towards long on for a single. India has dominated this game as they won the match by 10 wickets. The celebrations begin as the players from both teams shake hands. India won their 8th Asia Cup title, the most by any country.
5.6
4
FOUR! What a shot! Dunith Wellalage tosses this up and on off. Shubman Gill comes down the ground and drives it past extra cover in the gap. The ball runs away for four runs. Scores level now as India need just a run to win now.
5.5
.
Pitched up on middle. Shubman Gill blocks it again as he respects a good ball.