5th ODI, Johannesburg, September 17, 2023, 01:30 PM
South Africa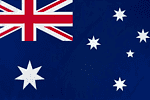 Australia
South Africa beat Australia by 122 runs
Best Batsmen
R
B
4S
6S
SR
Man of the Match
Marco Jansen
Right then, that is it from this ODI series. South Africa's great determination and resilience helped them bounce back in the series winning it 3-2 from 2-0 down. The trophy has been handed over to Temba Bavuma. Hope you guys enjoyed our company for this series. South Africa will now move straight to the ODI World Cup in India but Australia have another ODI series lined up against India. It will be on Friday, the 22nd of September at 1.30 pm IST (8 am GMT). Do join us for the early build-up as well. Until then, take care, and cheers!
Temba Bavuma the skipper of South Africa says that they can take a lot of confidence with the win in this series. Adds that they can carry on with the same momentum as they head into the World Cup. He says that they rectified their mistakes after the loss in the first two games. Ends by saying that looking at their bowlers, one can say that they give their best and play for the team.
Aiden Markram is the Player of the Series. He says that he enjoyed this series and credits the batting unit for doing well in the last year. He says that he is thankful for winning this series. He says that he doesn't yet have the tempo to play in this format and is improving with each game. He says that he is happy to contribute to the team by scoring some runs. He adds that he is ready to bowl in India and its a work in progress and trying to up that skill as well.
Marco Jansen is the Player of the Match. He says that he feels great and is happy to win the series. Adds that he enjoyed the batting rather than his bowling as he doesn't get to bat much. Ends by saying that he will be looking to play the same way in India as well and adapt to the conditions soon.
Mitchell Marsh the skipper of Australia says that he is worried about the missed opportunities and some injuries. He says they fell short with the bat and agrees that they played some good cricket on this tour. He adds that they will have to talk about having partnerships out in the middle phases and get ready for the tour in India. He says that they struggled on big totals the opposition put forth and says that overall they had a great tour and is looking forward to the World Cup. He says that he enjoyed being the captain and credits South Africa for winning the last three games.
... Stay tuned for the Presentations ...
Earlier in the game, South Africa had a shaky start but Aiden Markram steadied the ship. He scored 93 for his side with Miller scoring 63. Later, Marco Jansen and Andile Phehlukwayo scored a quickfire 47 and 39 and helped their side reach a commendable total of 315 runs. Australia's bowlers were excellent in the first half of the first innings but they leaked runs in the second and ended up with a big total for their batters to chase.
For South Africa, Marco Jansen was the man of the moment. He ran through the first five Australian batters, the top five. He ended up with excellent 8-1-39-5 figures. Keshav Maharaj took care of the middle and the lower middle order. He ended up with a four-fer for his side while Andile Phehlukwayo has one in his kitty.
The Aussies had a shaky start as they lost Warner and Ingils early on. Mitchell Marsh and Marnus Labuschagne then steadied the sinking ship as they stitched up a stand of 90 runs. Once Mitchell Marsh fell, they lost wickets in clusters. This was the problem for the Aussies in their previous two games as well which they lost. The wickets kept on tumbling and there was no turning back for them.
What a turnaround this has been from South Africa. They were 2-0 down in the series but they showed great determination and resilience and bounced back in some style winning it 3-2! This victory is an absolute morale booster for the players as they now head into the ODI World Cup. The Aussies will be upset with their effort but they will have to leave this behind as they head into the mega event in India. Temba Bavuma hugs Quinton de Kock as this was his last game on South African soil.
34.1
W
OUT! In the air...TAKEN! Keshav Maharaj bowls the visitors out to clinch a victory and his fourth wicket. He bowls this full and outside off. Adam Zampa chips it towards covers. Temba Bavuma at short cover takes a good catch diving in front to clean up Australia. What an amazing performance by South Africa.
Andile Phehlukwayo 44/1(6)
33.6
6
SIX! UP UP AND AWAY! Andile Phehlukwayo drops it short and outside off. Nathan Ellis stands back and pulls it away over deep mid-wicket all the way beyond the fence for a biggie.
33.5
1
On length and outside off. Adam Zampa pushes it to deep cover for one.
33.4
.
On a good length and over off. Adam Zampa swings and misses.
33.3
4
FOUR! SHOT! Andile Phehlukwayo bowls this short and on middle. Adam Zampa stands tall and punches it away through the gap at cover all the way for a boundary.
33.2
.
Short and over middle. Adam Zampa blocks it on the off side.
33.1
1
Short and around off. Nathan Ellis cuts it to thrid man for one.